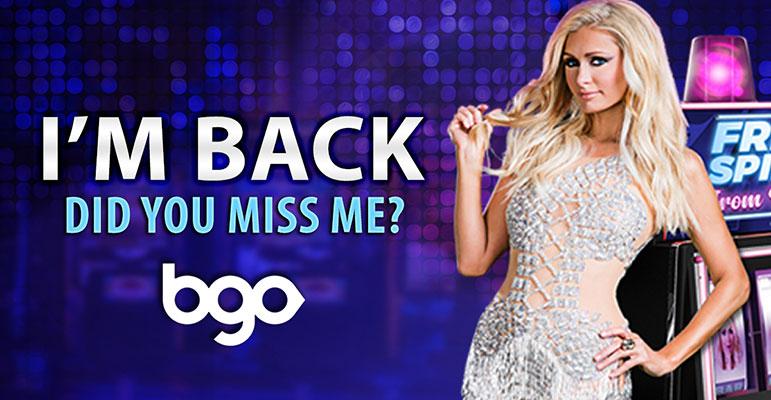 My name is Jimmi, and I am here to welcome you to BGO Casino Tournaments. An exciting new online casino feature with a taste of social gaming attached to it.
Social casino games
Think of a game you like it can be anything a sport – indoor-outdoor, a video game something you are really passionate about! Now the last time you played that game with your friends. Remember how boring it was? How lethargic you felt? You decided you were never going to do it again ?. Nope?
Don't worry me either because it is not possible! When you do something you are really passionate about there is a rush of emotions in the body on top of that if we add the much needed competitive edge to it, then there is no limit. The rush of adrenaline while you are competing against people you know or better yet don't know at all. Socializing competing and at the same time getting better.
Now since both of us are passionate about Online betting, playing on slot machines, and most importantly WINNING! without wasting any more time let's get to it. One thing you must know before readings my further that this article is for people from the UK and above 18 years of age, so if you are not from the UK then check out our other stuff and if you are below 18 well go back to playing the video game you were before Let's get started.
 You may have a lot of questions right now but don't worry just scroll further
Social casino playing
Experience your favorite slots like never before, competing in BGO Slot Tournaments!
What are BGO casino tournaments?
Tournaments are exciting contests, allowing BGO players to compete against each other to win prizes. Now when you enter a Tournament, you'll be given a set number of Tournament Spins to play with. What you win with these will be converted to a point score on the Leader board. The player who finishes top of the Leader board will be crowned victorious! Kinda how every leader board works! Prizes are awarded to the highest-ranking players. Simple.
There is a wide range of daily and weekly tournaments available to pick from, Some better than the others but all of them different. Here we have compiled a list of the most popular tournaments have a look.
Interesting name right! first one on the list and it's because quite literally you can play while having your breakfast.  Rise and shine to compete on the classic The Big Easy slot. All you need to do is put in the work of your magic to conquer the leader board and win 
The Top Prize: 100 Free Spins!
This tournament takes place every day between 6am – 9am and the Entry requirements are simple a deposit on the same day 
 Featuring second on the list is an opportunity to try your luck in that mid-day office or college break to spin on Wolf Run. Race ahead of the pack to win from hundreds of Free Spins on a range of top-rated slot games. Get busy winning while others enjoy the break.
Timings for this tournament are 11 am – 2 pm every day.
Entry requirements: same as the previous Deposit on the day and you are good to go.
Battle it out with your friends and other enthusiasts online for cash and Free Spins on the infamous Siberian Storm slot. There is no room for error and absolutely no mercy! Claw your way up the leader board and into first place to WIN BIG.
The Top Prize: £200
You can participate in this tournament online 6pm-midnight every day except ( Friday and Sunday ) make note of that.
All you need to enter is a good old deposit on the day. 
Fourth on our list is my personal favorite why? Because it's the biggest and badest, let me warn you it's not for the faint-hearted. Kick start your weekend with the biggest weekly Tournament. Show the competition who's boss on King of Atlantis slot to win a share of £1,500 cash. Bigger the Risk Higher the reward!
The battleground is on everyday 6 pm-midnight 
You will have to Deposit up to 7 days before in order to enter.
There is no reason to not make extra cash on an off day. Turn your day of rest into a day of play, competing for Free Spins in back-to-back Tournaments all afternoon on King of Atlantis. This tournament gives you the freedom to go wild with your instinct and betting abilities. Put them to good use and be ready for any surprises bro come your way in hourly tournaments one after another. 
You can play hourly on Sunday, from 2 pm – 9 pm.
Entry requirements: Deposit on the day.
BGO casino review
To our experience, BGO is one of the best performing casinos in the UK online in 2020. Fining quality among casinos gets tougher as more look-alikes and copycats have shown up. But to our feeling with the community, BGO is a casino of real quality.
Try it out today, or pick another casino bonus of your choice from the listing below.
The best Free Spin Bonuses