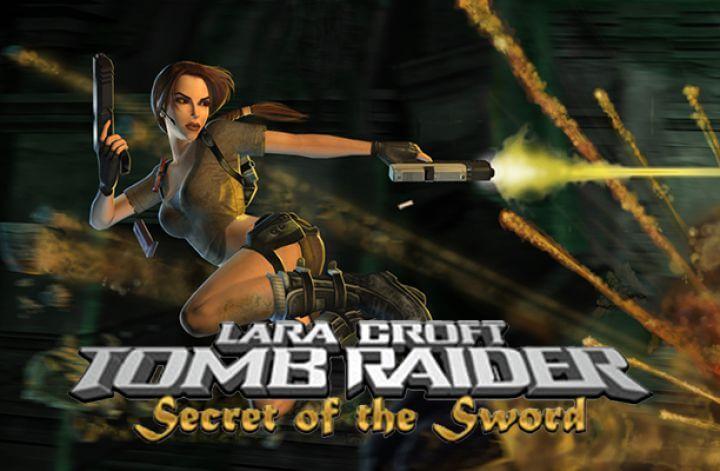 Tomb Raider – Secret of the Sword – a safe hit for movie lovers!
Are you a big fan of action movies, maybe particularly into the Tomb Raider movies, and would you like to join Lara Croft on another wild adventure? Then game maker Microgaming's game Tomb Raider – Secret of the Sword is just for you. Maybe you've already played the predecessor to this game – Tomb Raider. If you haven't, you can join us anyway.
Of course, we must once again meet the fearless super heroine Lara Croft, who with great courage to fight off criminals. The film dates back to 1996, but the concept still holds true. Microgaming has long been known for, with great success, creating games they build on already existing trademarks in eg. movies and music. This game is no exception, and you are guaranteed the first-second blow-away action that you open the game, which of course also contains exciting feature games that will probably make you bite your nails and sit completely on the edge of the chair in suspense.
Tomb Raider – Secret of the Sword can be played on desktop, tablet and mobile.
How to Play Tomb Raider – Secret of the Sword
The frame of the game is a rough wall in something that looks like a basement, and down from the ceiling, blue lamps light down over the wheels. The symbols you need to hit are Lara in respectively. green jersey, with 2 guns, on a red motorcycle and with its back. These symbols pay you a full number (5) between 300-2,000 coins. Also, hit the classic A-10 playing cards. They give you full numbers between 60-100 coins.
The machine has 5 reels, 3 rows and 30 pay lines. With bets per spin of between £ 1-2,700, this game is one that caters to everyone.
Wild:
The close-up image of Lara is the game's Wild symbol. It gives you huge cash winnings and it replaces all other symbols except Scatter and Bonus symbols.
Scatter:
The green fragment symbol is the game's Scatter. It gives you cash winnings and access to Free Spins Feature.
Free Spins:
If you hit 3, 4 or 5 Scatters, you enable this feature. You will now receive 10 free spins. Feature also contains the so-called Rolling Reels. This means that when you hit a winning combination, the symbols in that combination will dissolve, causing new symbols to fall into place. With each successive Rolling Reels, you get a multiplier that increases by 1 up to a maximum of 5x.
Super Mode:
This is a random bonus that occurs exclusively in gameplay. If you're lucky enough to hit it, you get 5 free spins with randomly locked Wilds on the reels.
Global Adventure Bonus:
During gameplay, you will in the meantime see passport symbols on the reels. Hit one of them in the middle position and you will release this feature. Activated wheels will be highlighted in blue and light up. You will now be presented with a world map with 5 different locations: Bolivia, London, Ghana, Nepal and Tokyo. At each location, you select effects from 6 pcs. It is possible to find hidden treasures – a sword fragment and a trap. If you hit the sword, you must move on to a new place to find more things. Two traps mean the round is over.
Did you like Tomb Raider – Secret of the Sword?
Well! Because if you like this movie, we suggest you try Microgaming's predecessor Tomb Raider as well. Here, of course, Lara is also the driving force and you can win up to 7,500 coins.