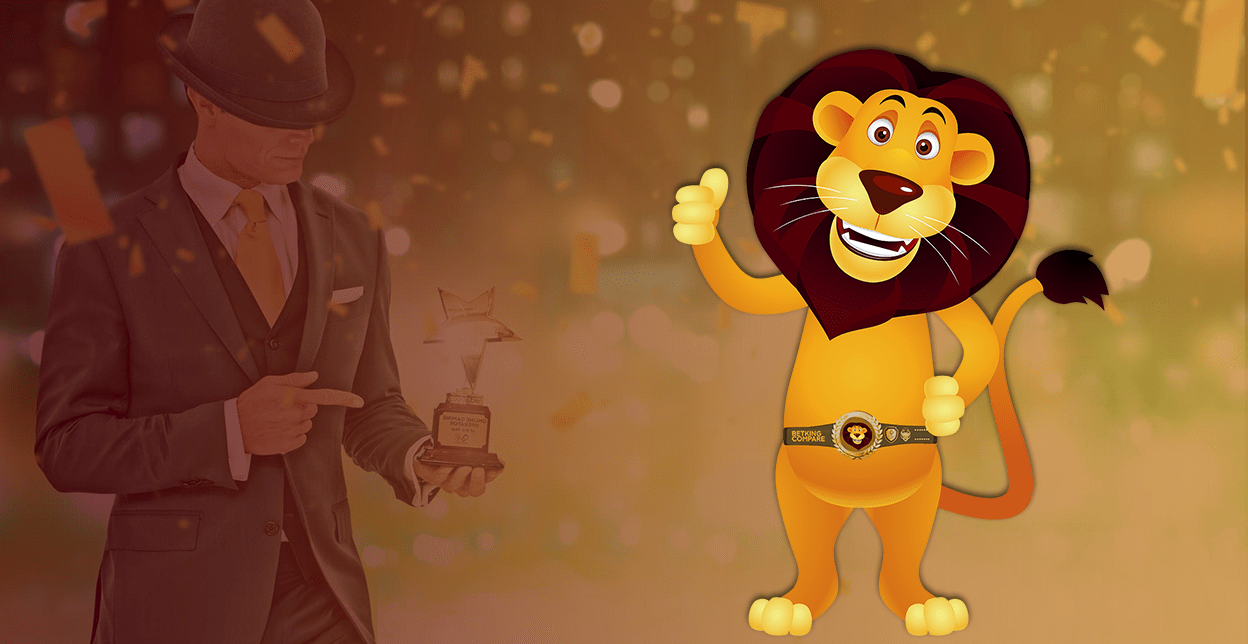 Why is there a need for the existence of a company like Betkingcompare?
With a global casino market experiencing many changes these years, the need for companies like Betkingcompare rises. In online forums, many questions evolve around review-sites like our own. For these reasons we have decided to put a little article together, introducing us, and the company behind Betkingcompare a little further.
Betkingcompare is not only here to provide you with the latest UK casino news, the existing of our company goes a little deeper than that. My name is Leo, and I am here to give you insight in the global casino market, some predictions for 2020, and I will introduce you to the team and company behind one of the best casino-review sites in the UK. 
Behind Betkingcompare
Behind the team of Betkingcompare lies the company of Spudo.com. Spudo is a network company based in the iGaming industry. At Spudo we network, and talk on a daily basis with the biggest casino operators in the industry. Through Spudo, we are informed in the latest news regarding UK casinos, their trends, bonuses and much more. It is also through Spudo, we keep ourselves updated with what is happening in the online casino world. And with changes in legislation all around the world, happening in a faster pace than ever, this becomes more important than ever before. Our finest job at Betkingcompare, besides giving you news about the latest free spins bonuses, is also to provide in-depth online casino reviews.
You can read about the most important factors in our reviews of the best UK online casinos from our review page. But it is important to take note of the fact that we don't solely focus on the best casinos! It is also our job to find the ones that don't perform. Casinos not living up to legislation, licenses and security.
An ever-changing casino market makes transparency harder
At Betkingcompare we have a full team of casino experts. They keep themselves updated on a daily basis. This is very important to us, as we are aware of the fact, that this industry is changing rapidly these years.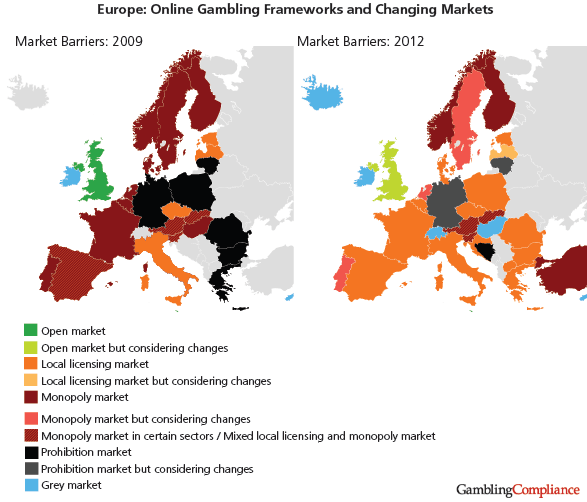 Recently our coworkers over at Casinoer Danmark (Denmark), have done an in-depth research of the changes in the global casino industry. Looking at the photo above, we see how many changes happened from 2009-2012. This illustrates how quick this line of business changes, but this isn't always presented to the end-consumers. Those that actually play at the casinos, might be the people that can benefit the most from the latest news and changes in the industry. Here comes Betkingcompare. Market analysis done by the UK Gambling Commission from 2016-2018 shows a decrease in the online casinos presented in the UK. National lotteries are among the only ones increasing in ticket sales. This is not caused by a fact that fewer people play the online casinos. It is caused by better regulation, simply. Online casino gambling, still is the biggest sector in the UK. Better regulation is a good thing!
UK Casino market regulation 2020
The UK Gambling Commission is the UK casino market regulators. In 2019 they came out with a fresh business plan for 2019-2020. The focus of this plan is to ensure focus on Making gambling fairer and safer. To ensure this, they work under the following 5 strategy points.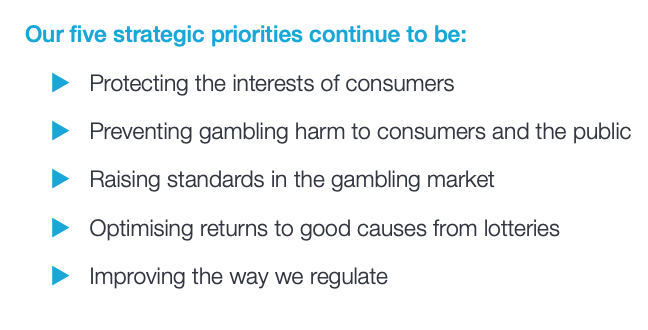 We, as casino players, might not always notice these changes and strategies, but I can ensure you, they are important! See this is not just related to establishing initiatives like GambleAware. The strategies from the UK Gambling Commission also creates healthy frameworks for the casinos to operate under. By working proactively together with the casinos instead of just regulating them, and "fighting" them, The Gambling Commission also ensures, that the casinos are motivated to work in a safe direction. This eliminates the reasons to establish unlicensed and poorly constructed casinos. But also, this benefits a healthy competition between the online casinos. And this is certainly something, we notice as casino players. Free £20 casino bonuses with no deposits required, comes from the fact that there is a healthy competition. This creates a framework, where online casinos in the UK, has to be more innovative than ever before. Finding innovative solutions to attract new players and to keep existing is not an easy task. Some casinos operator with multiple welcome bonuses. Take, for instance, Mr green promotions, that makes you select from 4 different casino bonuses.
What can you expect from Betkingcompare and Spudo in 2020?
As the team of Spudo are growing, so are the efforts of Betkingcompare, our network and knowledge of the casino industry. Having a really strong network within the industry, also allows us to be upfront when it comes to delivering the latest news about new UK casinos. In 2020 we expect to see the casinos being even more innovative in their bonuses. But also, when it comes to live casinos, and improving mobile casinos. As the software behind the live casino games gets improved each year, and the interest rises, this will continue to grow in 2020. New slots sites are also expected to pop up in 2020. With growing popularity around casinos like Video Slots, that are introducing new slots almost on a daily basis. We expect, in 2020, that we will see an even bigger interest for casinos focussing on a specific niche. Live roulette casino is another mentionable casino, that has grown in popularity the recent years, and are only expected to continue.
So leaving you with this fresh new knowledge, we hope you will check back at Betkingcompare from time to time. You can always expect us to deliver personal, in-depth casino reviews, and that we are sniffing up the best new casino bonuses.
Top UK casinos in 2020