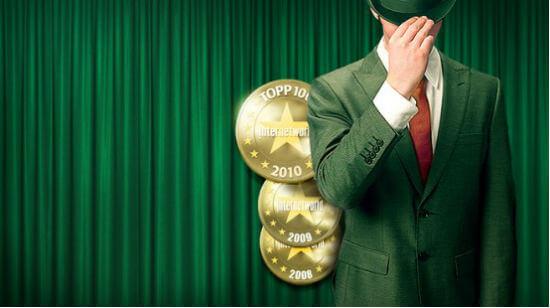 Winning the title of 'live casino of the year 2020' may be a more competitive task than ever before. Recent years of casino game innovation are moving towards more gamification on a completely new scale. My name is Jimmi, and within the next few minutes ill be giving you brief feedback on this year's recent IGA Award Winners 2020. With a specific focus on the live casino award.
About the prize
Each year the International Gaming Awards are dealt out to the best performing aspects of the casino industry. Everything from live casino to new slots and the best performing casinos overall. The IGA gaming awards are managed by Clever Duck Media Ltd. As millennials have hit the twenties the world of online casinos, is facing a shift in the interest of the games. The classic 5-reel slot machines are declining in interest when the live casino is the next innovation.
The best live casino in 2020?
In the year 2020 the best live casino has been considered Mr Green. Due to innovative casino promotions, a unique and user-friendly interface and a supreme mobile casino. Games from Evolution Gaming and Netent are among others to mention from their in-depth selection. They even feature a live casino bonus with a 100% on your first deposit max £100.
What makes Mr Green live casino stand out?
Mr green live casino operates under this mystical theme centered around the green character. My take from this is that this casino is focussing serious casino players. It reflects the design, overall navigation.
To add upon this there is the successful social feeling you get from playing at their games. Dealers are provided by the game developers, but Mr Green is doing a great job, making it easy for you to navigate and shuffle around games.
Most popular games at Mr green live casino
As mentioned above the game selection, feature the most relevant and most played games. I have always been a huge blackjack fan myself. Meaning I naturally dig into the blackjack tables at first. But when it comes to the game selection, the massive variety must be mentioned. If you are into trying something new, I can recommend live dream catcher by evolution gaming. Register at Mr Green today and claim your casino bonus beneath.
Innovative social gaming
Innovation in online casino is as much about game development, as it is brand- casino-gamification add ons. Video slots casino is a great example of an innovative online casino in 2020. Although their feeling, brand, and almost everything about them differentiate from Mr Green. Here you will find a lot less action in the matter of graphics. But social slot machines are on the other hand taken to another level. One reason to this is the battle of slots.
The role of technology in replicating the casino experience is a much-discussed topic within live casino development. This is interesting in regards to Mr Green because of their already recognizable brand, seen easily from the colors within the different game lobbies. This is what distances these two casinos and the strength of their brands in relation to the live casinos.